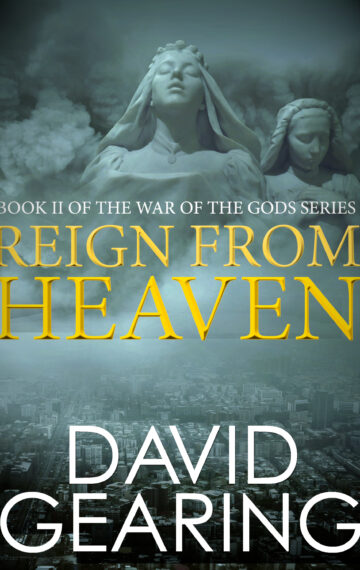 $4.99 ebook
Publisher:

Akusai Publishing

Available in:

Paperback, ebook

Published:

December 1, 2014
Your Favorite Retailers
Buy from Amazon
With Evil destroyed, the world is ripe for the taking
One year ago, Hermes brought an end to Zeus's plans to usurp Hell and discovered a new family in the strange town of Saraday.
Now with Hell in disarray after its defeat and betrayal, Gabriel, the Deus Vox, leads a group of rogue angels to bring the peace to Earth by any means necessary.
And it seems none other than Hermes, Herakles, and Brad, the son of Zeus, can put the balance of good and evil back into its proper place.
Part fantasy, part horror, the War of the Gods series is a fast-paced mythology with a modern-day twist.
Purchase in paperback or ebook at your favorite retailer!