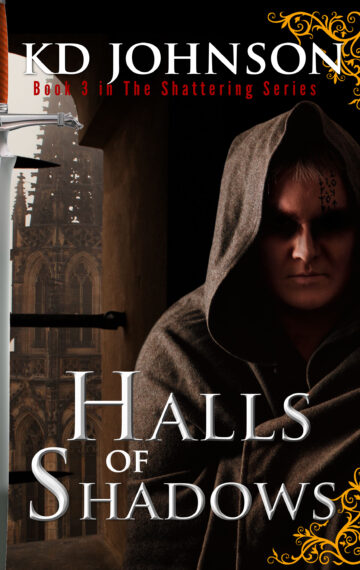 $4.99 ebook
Publisher:

Akusai Publishing

Available in:

Paperback, ebook

Published:

February 1, 2020
Your Favorite Retailers
Buy from Amazon
Buy Paperback
SECRETS LONG LOST
Barely escaping with his life, an artistic prophet called the Shaper finds himself near his old home – the cloister known as the Shaperate.
But things change over the years, and it only means trouble for the Shaper and his friends to stop the power hungry Leanah from destroying the Elders. And three adventurers, each holding their own magical power, arrive at the Capitol seeking aid and information, but those with powers are sought after.
In a world of darkness, these three friends can't trust anyone, but must rely on each other or watch everything they love be destroyed around them.
Halls of Shadows is book three of the Shattering Series, and promises to be a new in the sword-and-sorcery fantasy you think you know.
Purchase in paperback or ebook at your favorite retailers!