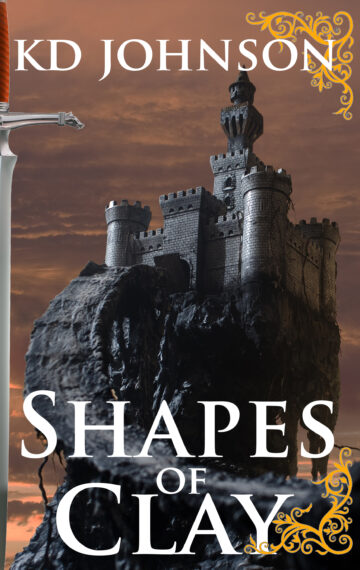 $3.99 ebook
Publisher:

Akusai Publishing

Available in:

Paperback, ebook

Published:

January 1, 2020
Your Favorite Retailers
Buy from Amazon
Buy Paperback
The gods died a millenia ago, leaving only parts of themselves around the world of Aelis.
A select few—the "Chosen"—are granted magickal abilities and great curses to those who would accept their power.
A year after Leanah's village Vamori had burned to the ground, Luca, a young and playful adventurer, vows to avenge the death of his friend and lover by killing the wielder of the powerful Sword of Stone.
When he is joined by two more "Chosen"—a powerful young boy and a mysterious old mage—the three discover that Leanah's plan could throw the world of Aelis into chaos and endanger the lives of every magickal being on the planet.
Shapes of Clay is Book 2 of the Shattering Series, a new twist on the sword-and-sorcery fantasy you know and love.
Purchase in paperback or ebook at your favorite retailers!