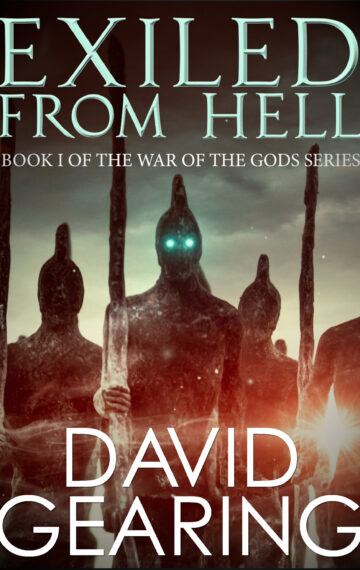 $4.99 ebook
Publisher:

Akusai Publishing

Available in:

Paperback, ebook

Published:

August 1, 2014
Your Favorite Retailers
Buy from Amazon
The gods of Olympus will rise again.
The Greek gods never disappeared. Over a thousand years ago, they were renamed and sent to Hell to be forgotten, serving Lucifer himself.
Today Erigan–once known as the playful god Hermes–serves the Lords of Hell as a messenger and whipping boy. When Erigan gets sent out in a routine haunting, he discovers a powerful secret, something that could unravel Heaven and Hell, and could bring his family back into power where they deserve to be.
Now, if only he could get back into Hell to do something about it.
Book II: Reign from Heaven
Book III: Across the Realms
Purchase in paperback or ebook at your favorite retailers!