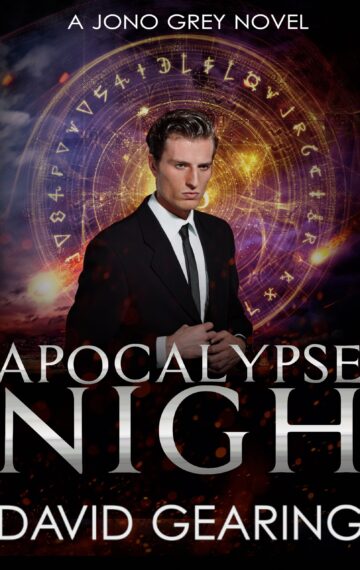 $4.99 ebook
Publisher:

Akusai Publishing

Edition:

1

Available in:

ebook, paperback

Published:

October 1, 2020
Your Favorite Retailers
Buy from Amazon
Buy Paperback
Flickering lights? No problem. Ghosts in the cabinets? Consider them gone.
Jono Grey can get rid of any problem your haunted home or place of business can possibly have.
But when he takes a job to exorcise a ghost that refuses to leave, Jono senses that the spiritual world is on the verge of bringing forth the end of the world.
And while Jono Grey isn't the hero the magical world deserves, or even wants, he may just be the reluctant hero that that it needs.
Apocalypse Nigh is the first part in the Apocalypse Nigh series, starring the darkly funny and nihilistic Jono Grey, Exorcist Extraordinaire.